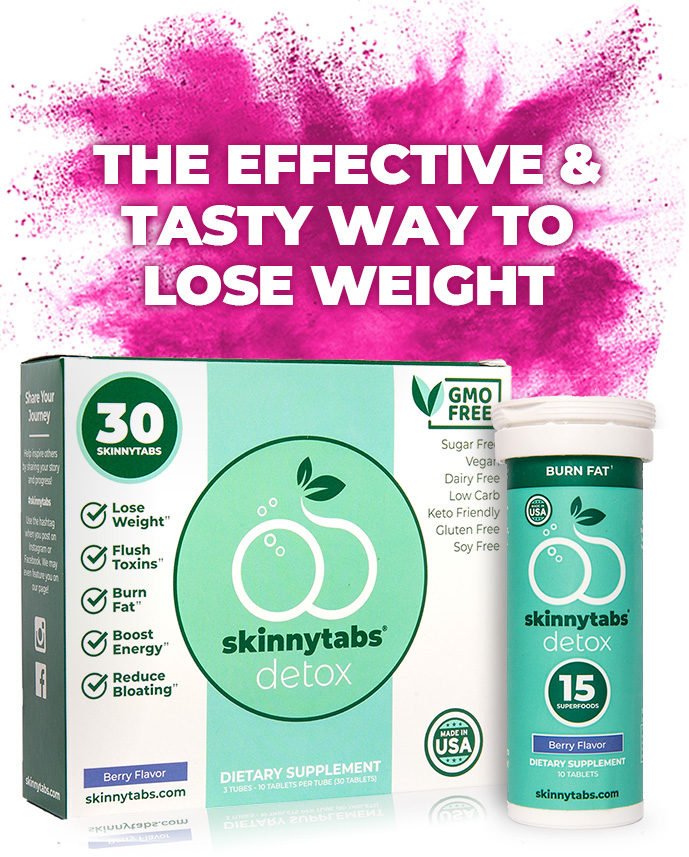 Skinnytabs® are packed with
15 superfoods

to help you slim down naturally.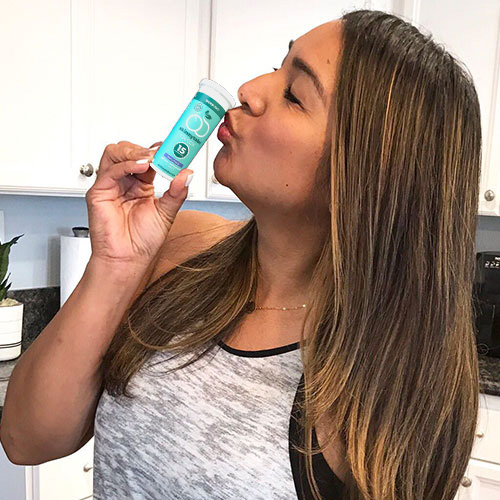 "Less bloat, more energy!"
— Julie G. VERIFIED

Boost
Energy

Reduce
Bloating

Fight
Cravings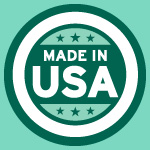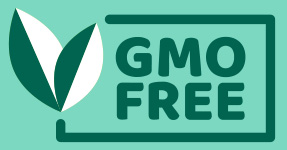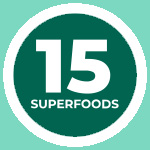 It's a quick & simple way to detox & boost metabolism.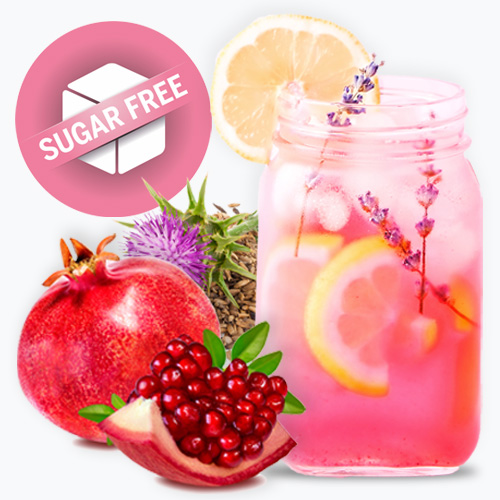 Enjoy Daily
Drink Skinnytabs® daily to burn fat & boost metabolism. Made from 15 natural superfood ingredients — it's delicious, safe & effective for weight loss. It's easy — just drop 1 tablet in 20 ounces of water!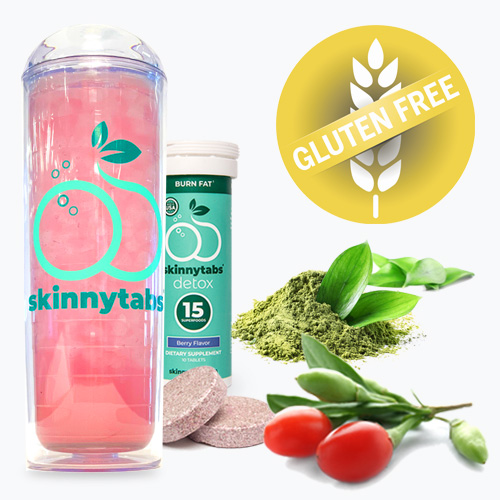 Flush Toxins
Join thousands of people who drink Skinnytabs® daily to flush toxins and boost metabolism so that they can finally reach their weight loss goals. Grab a tab and get ready for real weight loss results!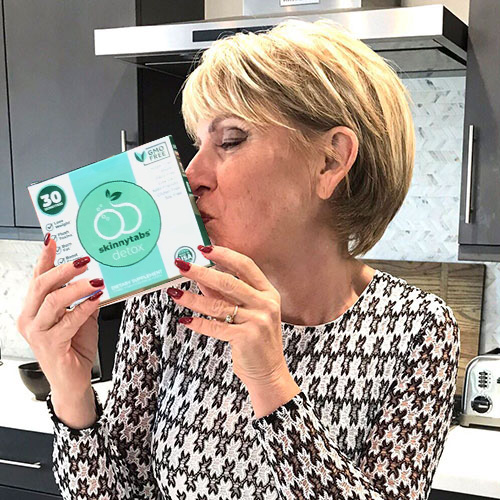 "I'm down 3 pant sizes now!"
— Susan B. VERIFIED
It helps you reach your goals every day.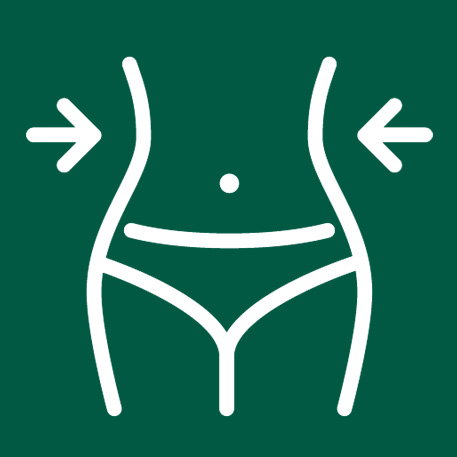 Reduce
Bloating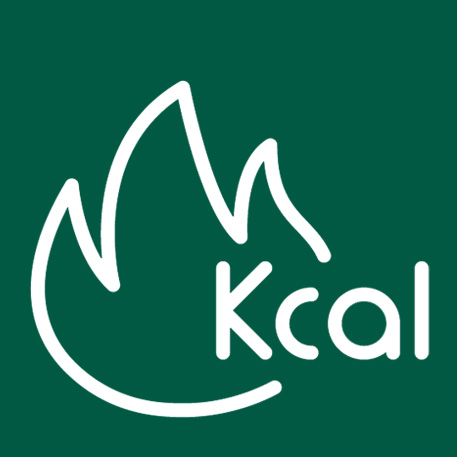 Burn
Calories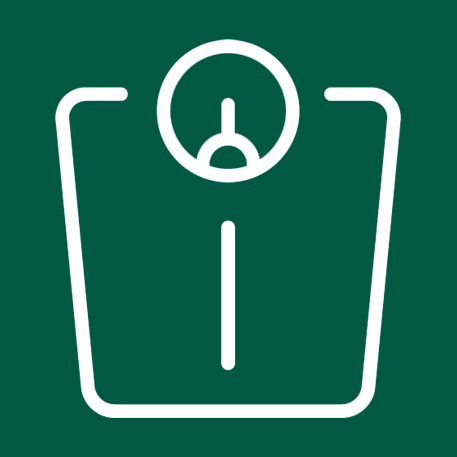 Lose
Weight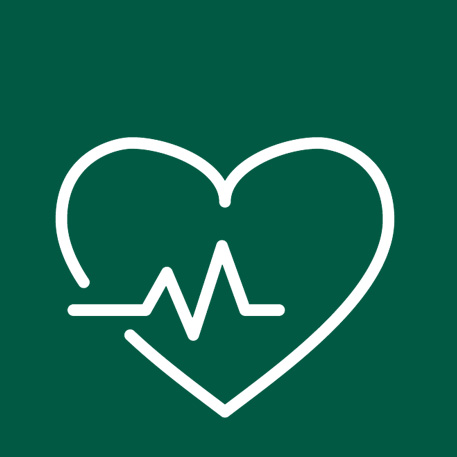 Increase
Energy
Customers really love it. Here's what they've been saying.
I take 2 every day and it's helped me lose 15 pounds fast!
— Maria S. (California)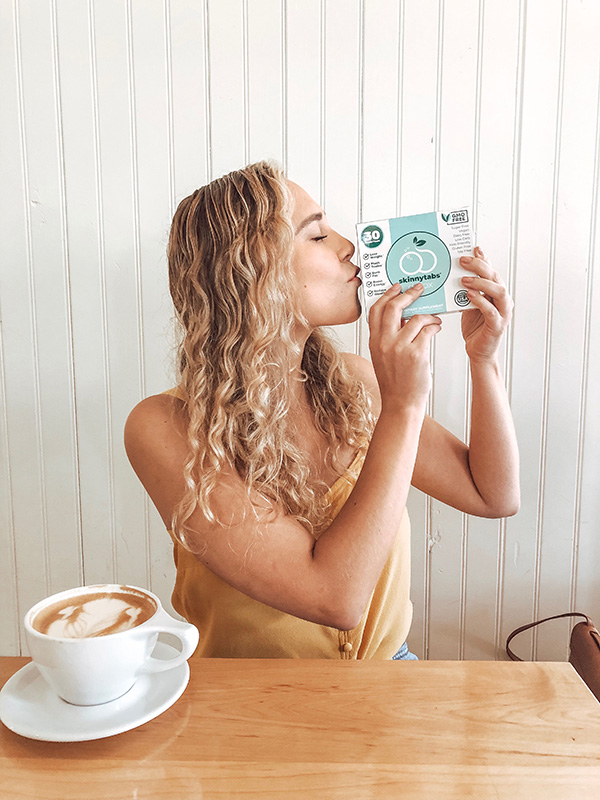 "I started taking Skinnytabs and I almost instantly noticed I was less bloated. I take 2 every day and it's helped me lose 15 pounds fast! It tastes great and it's so easy."
It took away my bloating so fast! I've never felt better.
— Faith L. (Virginia)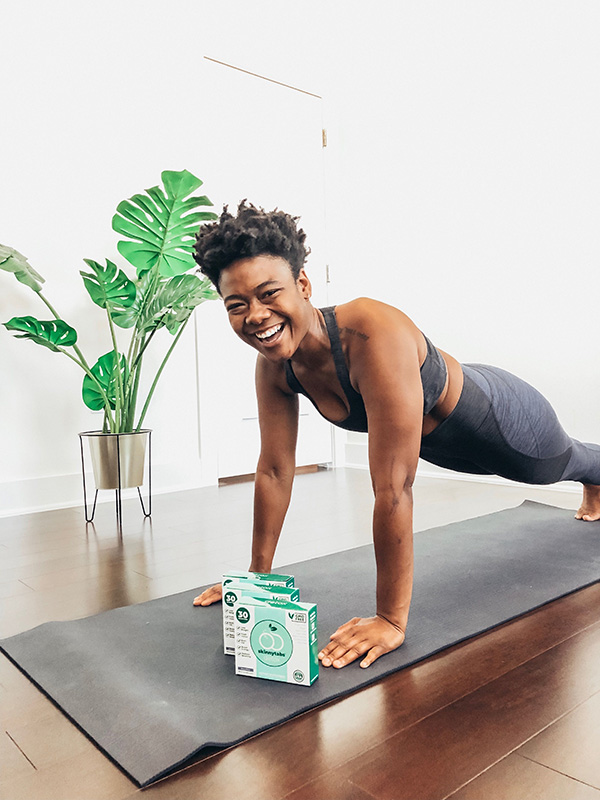 "These are my go-to to give me energy and fight cravings. I've now lost 20 pounds! These tabs really work. It took away my bloating so fast! I've never felt better."
I love the natural ingredients and it really tastes so great!
— Cheryl K. (Tennessee)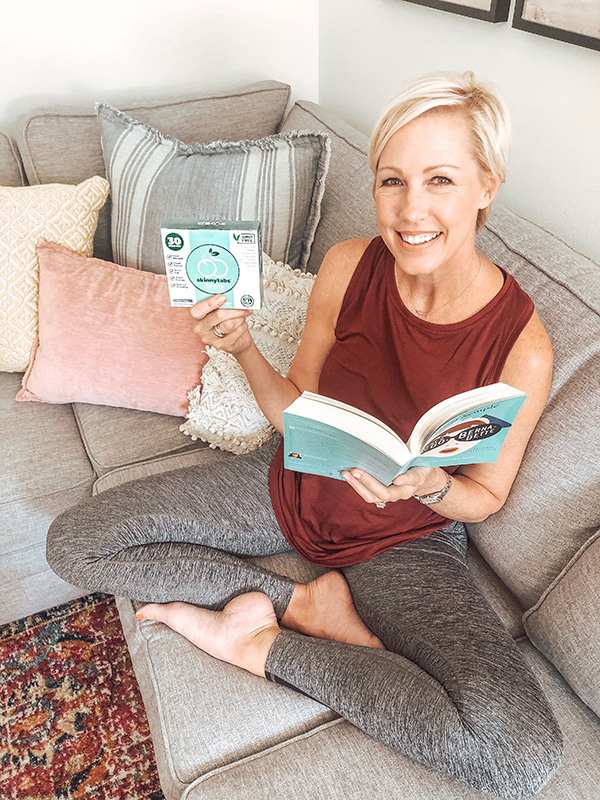 "When I first heard about Skinnytabs I was excited to try it out. I love the natural ingredients and it really tasts so great! I've got more energy and I feel lighter."

Boost
Energy

Reduce
Bloating

Lose
Weight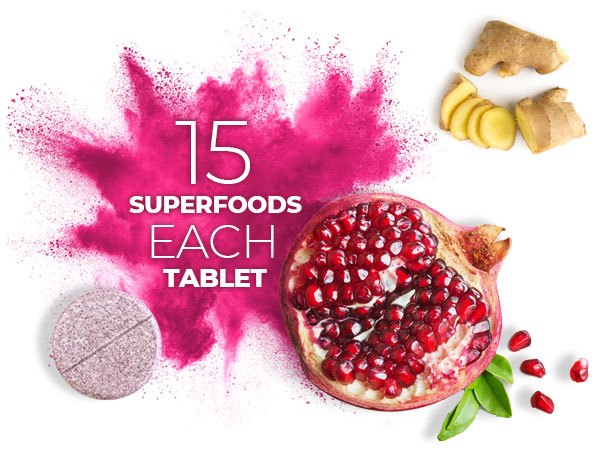 Each tablet is packed with 15 natural superfood ingredients.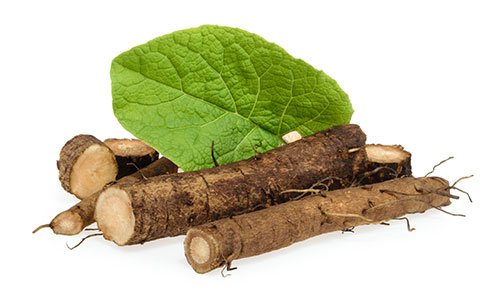 Burdock Root
Improves fat metabolism, reduces cravings and hunger, promotes blood circulation and helps clear skin conditions.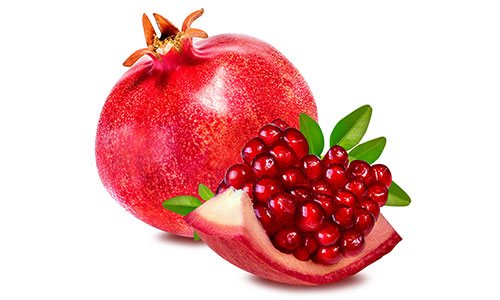 Pomegranate
Anti-inflammatory and antioxidant that helps lower blood pressure, aids in digestion, and helps improve brain power.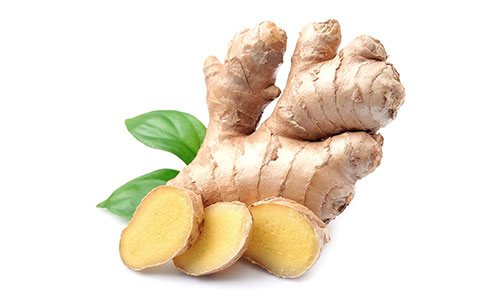 Ginger Root
Cleanses build-up of waste and toxin in the colon, liver and other organs as well as helps lower cholesterol and fat levels.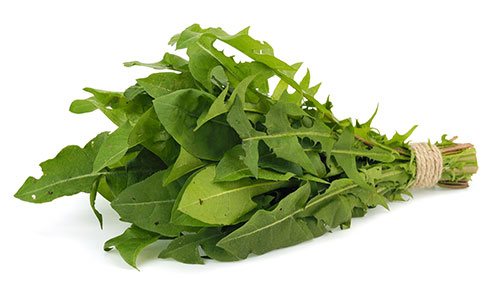 Dandelion
Keeps blood sugar levels low, fights infection, cleanses the liver and is full of antioxidants to nourish your entire body.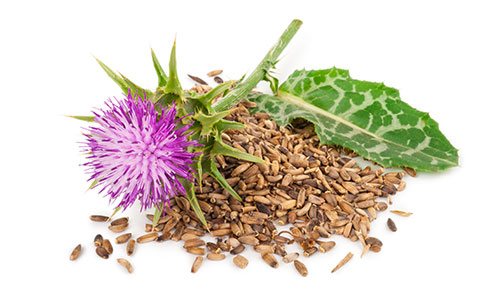 Milk Thistle
Boosts your immune system, helps lower cholesterol, detoxifies your liver, and controls blood sugar levels and cravings.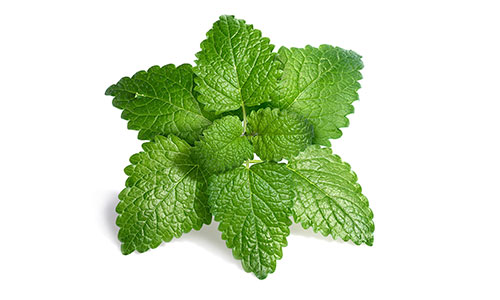 Lemon Balm
Promotes healthy digestion, regulates high blood pressure, boosts your metabolism and helps burn fat naturally.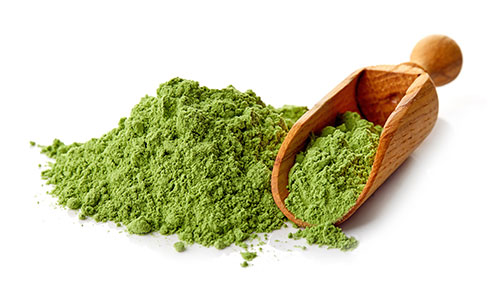 Chlorella
Detoxifies heavy metals and toxins in your system, promotes weight loss, lowers blood sugar and cholesterol levels.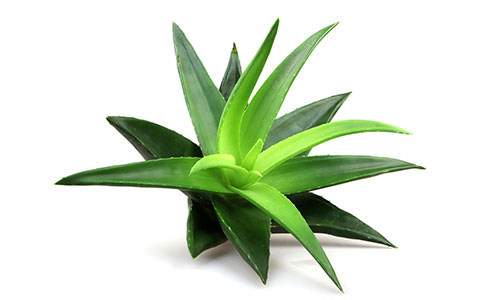 Aloe Vera
Packed with vitamins A, C and E — plus B12, folic acid and choline that helps with digestion and reduces inflammation.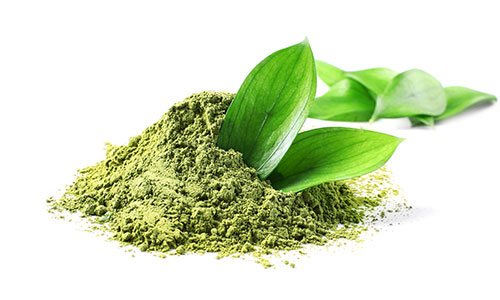 Matcha Tea
Promotes weight loss, improves recovery time, boosts energy, fights belly fat, detoxifies the body, and improves immunity.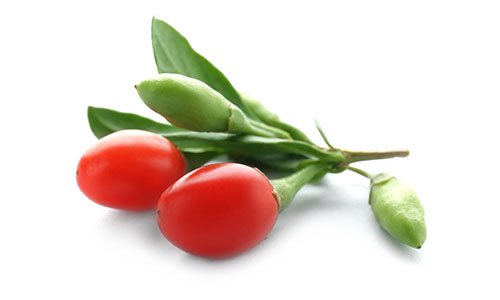 Goji Berry
Antioxidant weight loss aid that helps stabilize blood sugar, promotes healthy skin, and boosts your energy and mood.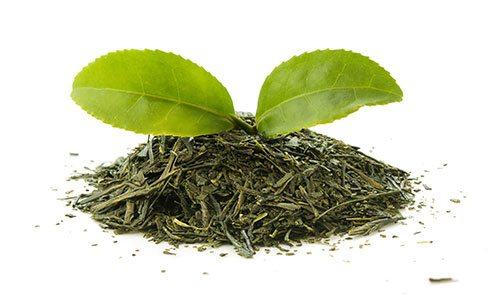 Green Tea
Boosts metabolism and energy, lowers blood pressure, stimulates cognition, reduces cholesterol, and enhances mood.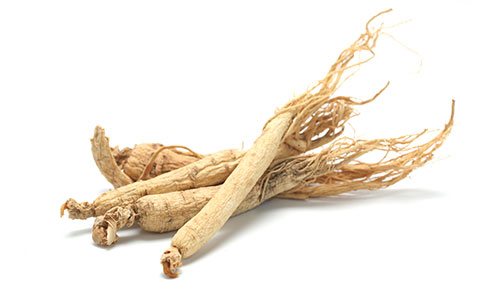 Ginseng Root
Anti-inflammatory that reduces stress, elevates mood and brain function, promotes weight loss, and lowers blood sugar.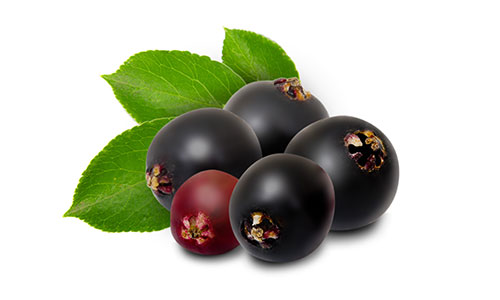 Elderberry
Rich in antioxidants that reduce inflammation & destroy free radicals while reducing fatigue & increasing energy.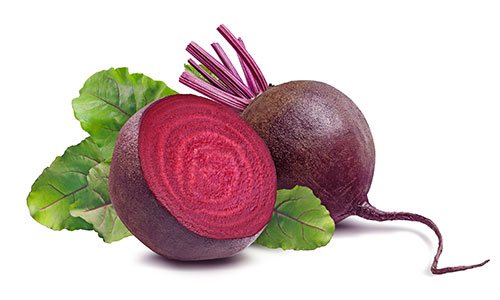 Beet Root
Supports healthy weight loss, reduces cholesterol levels, lowers high blood pressure, and naturally boosts energy.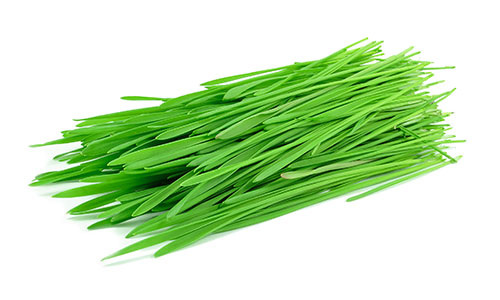 Wheatgrass
Aids in healthy digestion, boosts metabolism, detoxifies the body, balances hormones and is packed with vitamins.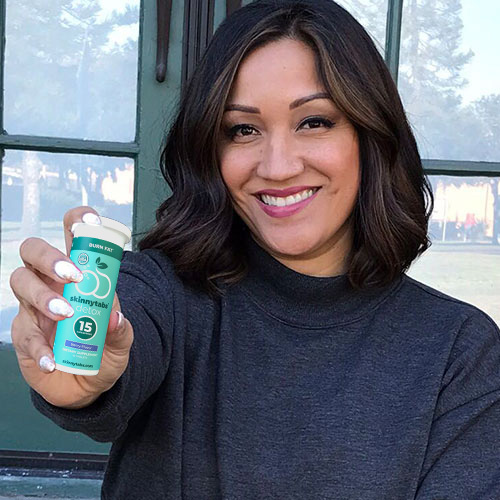 "My skinny jeans are loose!"
— Carla R. VERIFIED

Boost
Energy

Reduce
Bloating

Lose
Weight
They're effective taken alone & also work well with most popular diets.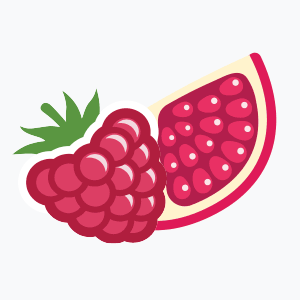 Keto Friendly
You'll enjoy your daily detox with it's refreshing & tasty berry flavor. It fits most diets and is keto friendly.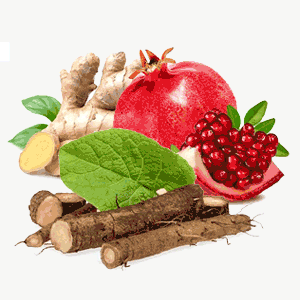 Vegan & Non-GMO
Gluten-free, vegan & it's sugar-free! Lightly sweetened with Stevia which is low on the glycemic index.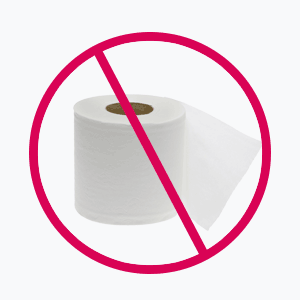 No Laxatives
Unlike other detoxes, Skinnytabs® does not contain laxatives so no excess bowel movements.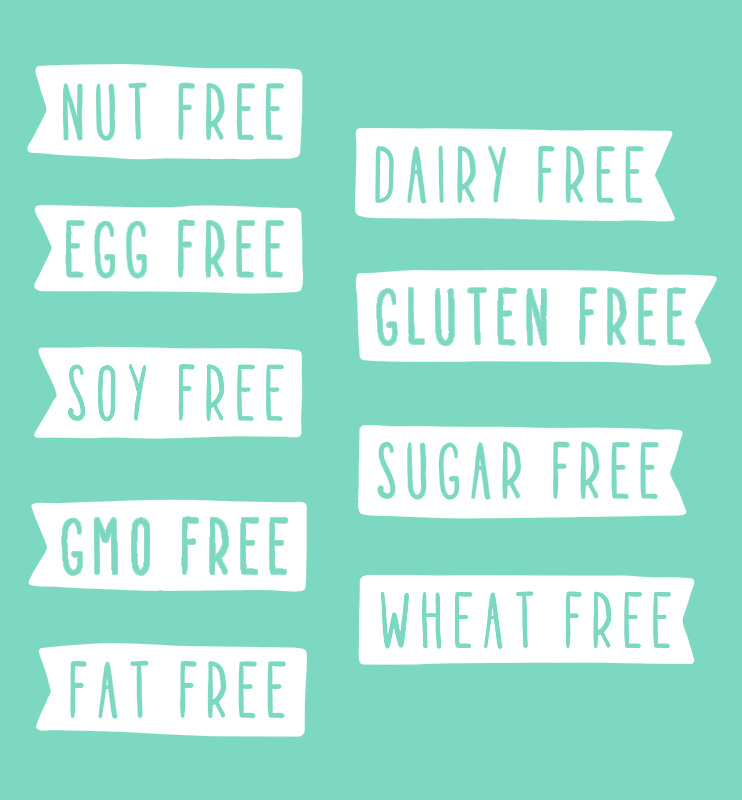 Customers have really been having some amazing results.
Actually works!
Tammi J. VERIFIED
I'm so glad I tried these, as skeptical as I was. After only a week I was down almost 10 pounds and 3 inches without ever working out. My cravings are completely gone and I have much more energy now. The first 10 pounds were water weight, so now I'm losing weight more slowly since I'm losing actual body fat. I have the energy I need to work out and I'm eating so much better than before. This is not a magic pill that lets you eat whatever you want, but it certainly helps you obtain your fitness/nutrition goals. I take 2 supplements each day and the best part is, they actually taste good. I recommend adding a lemon for extra flavor.
---
Where have these been all my life? A++++
Maria VERIFIED
I am in love!!! These are exactly what I've been needing. I do intermittent fasting until afternoon and these give me just what I need for energy to get through my workout! I can't believe all the superfoods they managed to pack in and maintain such a delightful taste. I notice I'm less bloated and I feel like I've been doing a master cleanse. Just ordered second box. Hoping they keep them coming! PS I'm also caffeine sensitive and this didn't give me any jitters or anxiousness! Thank you!
---
Amazing product - helped me lose weight in weeks
Elizabeth VERIFIED
My friend was raving about how much she loved Skinnytabs and when I decided to get serious about losing some weight and eating healthier, I decided to try it for myself. So happy I did! Using the tabs daily has definitely helped me lose some of the weight and bloat I've been looking to get rid of - I've lost 11 pounds so far!! I've never liked drinking water plain so adding the flavor from the tabs helps me stay more hydrated too. Bonus - the cute packaging is super easy to throw in my purse so I can pop a tab in my water at a restaurant or where ever.
---
Could not be happier!
Scott H. VERIFIED
I just started using this product and have been amazed! My appetite has been curbed without any effort or thought! My bloating has gone away and my waist and on my pants no longer is tight around my midsection! I can heartily recommend!
Your first order comes with a 30 day money-back guarantee.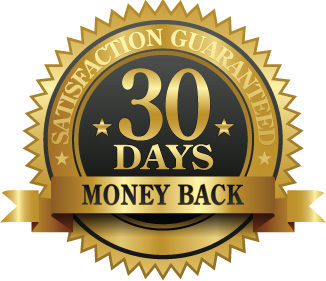 Order With Confidence
We are so confident that you will get results from Skinnytabs that we back it with a 30 day money-back guarantee on initial purchase.*
*See details in the footer menu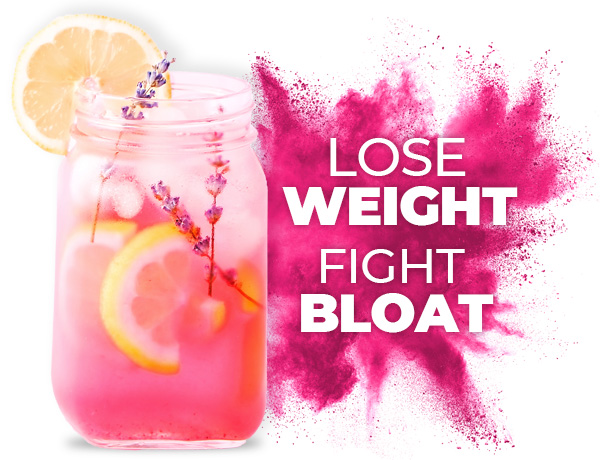 Big savings on plans — today only!
You can lose weight and feel amazing for as low as $1.54 per day.
Starter
$79 $54
SAVE $25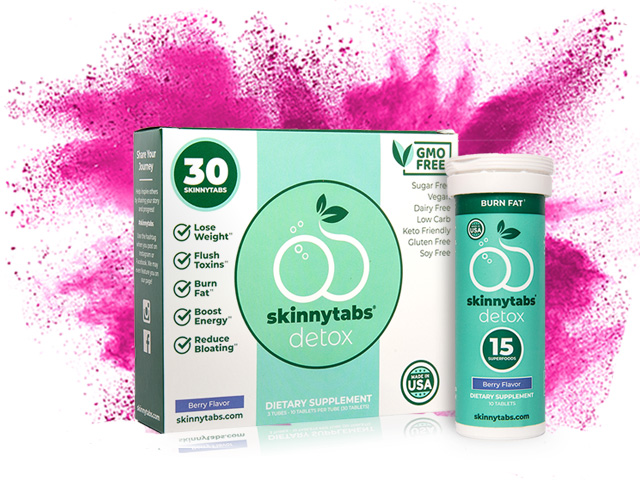 Kickstart
$159 $99
SAVE $60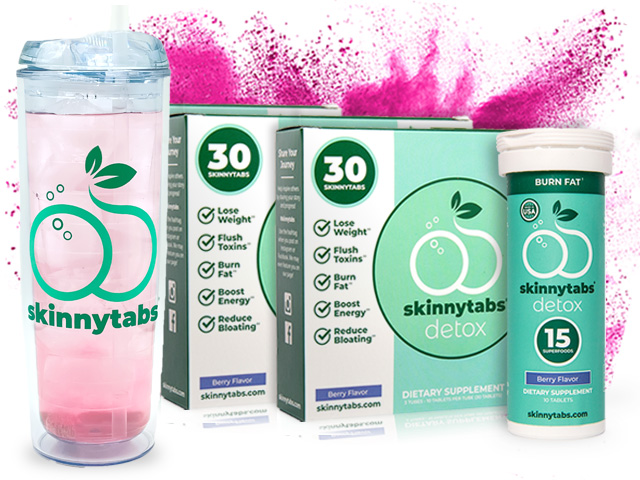 Ultimate
$239 $139
SAVE $100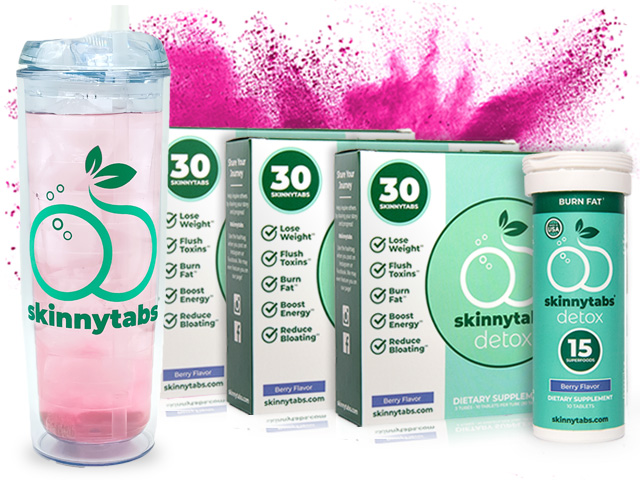 Customers can't stop raving about their experience!
Nothing ever worked for me before, but this actually works!
— Tina R. (Texas)
"I was skeptical. Nothing ever worked for me before, but this actually works! I've lost 18 pounds in just 2 months! I love the taste, and it's easy to fit into my routine."
It fits into my busy schedule & it gets the results I want.
— Rachel P. (New York)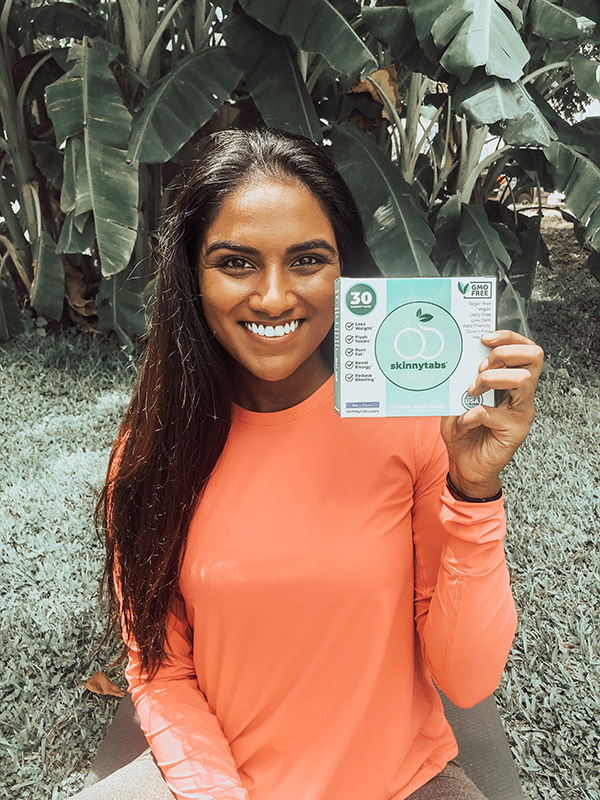 "These are so easy and convenient! It fits into my busy schedule & it gets the results I want. I always carry a tube in my purse with me so I can drink it at work."
These work! My bloating is gone & I'm so much slimmer.
— Jenny G. (South Carolina)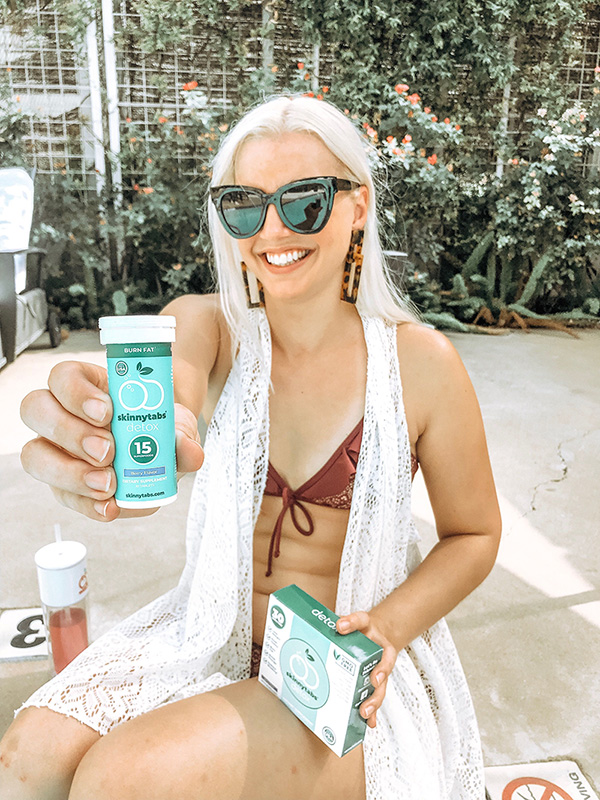 "I was able to get in the best shape of my life with Skinnytabs. These work! My bloating is gone & I'm so much slimmer. It's very refreshing and gives me energy."

Boost
Energy

Reduce
Bloating

Lose
Weight
Here's some answers to frequently asked questions.
No, Skinnytabs® does not contain sugar. It's lightly sweetened with stevia. Each tablet is just 5 calories, 0g of sugar and less than 1g of carbs.
Yes, Skinnytabs® has 40mg of caffeine from green tea per serving. That's the equivalent to 1/2 of a cup of coffee or tea. Since the caffeine comes from green tea, it won't give you the jitters or cause a crash.
No, you can purchase one-time or you can register for a monthly subscription for even bigger savings. Visit our plans section to learn more.
Everyone is different, but most customers notice that their bloating is reduced in the first few days. Many report weight loss results in 2-3 weeks. For best results, we suggest using Skinnytabs for 3 months. This will help you lose weight and create sustainable, long-term results. Our subscription plans are the best way to guarantee results and save money!
Absolutely not! Unlike other detoxes that contain laxatives like Senna, Skinnytabs is 100% laxative free. That means you get all the benefits without the side effects. Skinnytabs Detox will help you lose weight, boost metabolism, reduce bloating, and clear skin because it flushes out the toxins in your body that are the primary cause of poor health conditions.